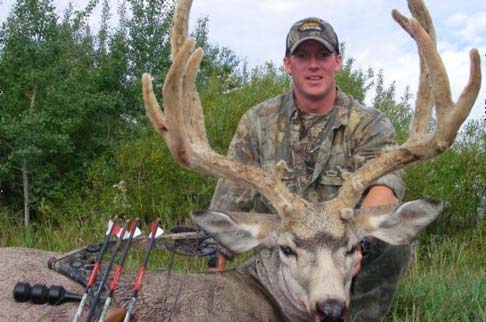 From the time I was a child, the outdoors have been the only way of life I have known. Growing up with my father as a hunter and trapper I spent every waking moment of my childhood in the woods.
I make my living in the outdoors. Since graduating from High School I have worked full time as a big game and fishing guide throughout northern Canada. I have guided for whitetail deer and black bear for the last seven years. I also worked at Wollaston Lake Lodge as a fishing guide for the last five years. I am a passionate trophy hunter and I take great pride in what I do. I worked as a part time camera man for two years on an international hunting show. I also made a few appearances as the hunter as well.
Since we were young boys, Cody Robbins and I have been "glued at the hip". Being part of the Live 2 Hunt team is an honor.