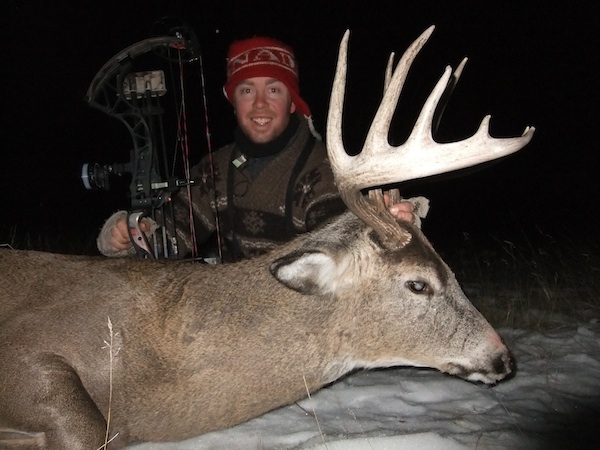 Sitting in the blind tonight, I was just getting ready to pack up my gear and head for home, donating my whitetail tag to the food bank... Just as I started making noise, I saw this buck coming my way!
I don't think I have ever had a hunt come together in literally the LAST MINUTE, before this! I got a seventeen yard shot with my new Bowtech Invasion, and my whitetail luck finally turned!...
I must say I'm a bit relieved the season has come to and end. The last month has beat me up, and I'm looking forward to some time away from some of the stresses that come with the show.
Very greatful to have the chance at such a beautiful animal.