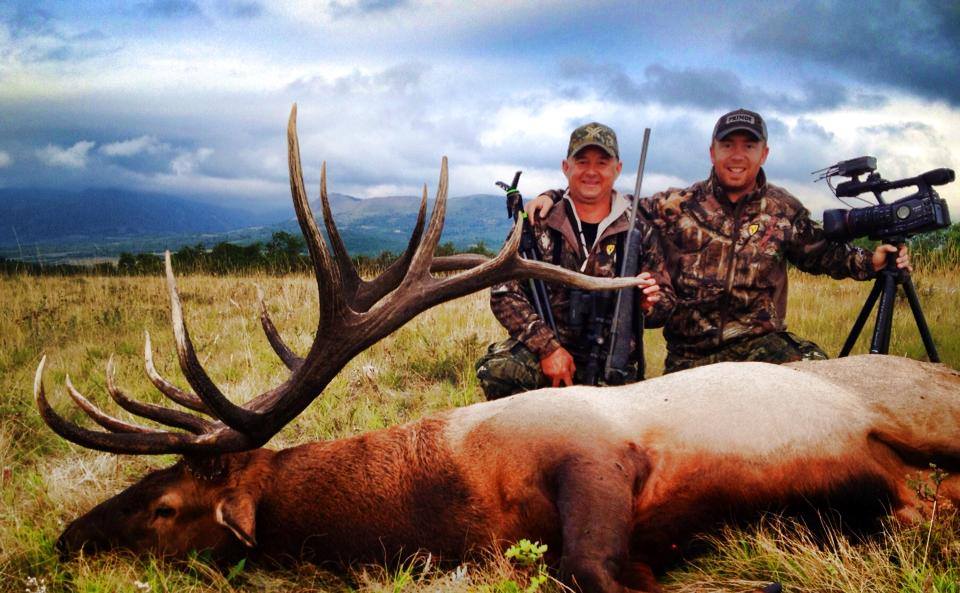 BLOW THE HORN!!! Just captured a ROCKIN elk show in southern Alberta!!! We called this bull within 100 yards this morning... The hunter Scott Beck dropped him on the spot with his NOSLER CUSTOM RIFLE. Scott waited ten years to draw a tag for this once in a lifetime hunt. To have this giant bull come over the rise, sky lined for over a minute walking straight at, I'm sure was worth every second of the ten year wait... I wasn't even the shooter and my knees were banging together uncontrollably!!!

We rough measured the bull at 381" Gross B&C.

This is our first hunt on camera since partnering up with SCENTBLOCKER... AWESOME GEAR!!!

Huge thank you to Rod And Brent Sinclair for doing the calling!

Can't wait to edit this show, and share it with the hunting world.