I'm just in the middle of hackin away, starting to build the shows for 2010. This morning I started editing Andy Mac's Grizzly bear and Moose hunt from last fall.

I just received a really cool email and wanted to share it with everyone!!!

Check it out:

Hi Mr Cody Robbins.

I enjoyed your story in the latest Big Buck (Fall Edition). The book took awhile to get to me as I am in Afghanistan at this present time. I missed this years hunting season so I have to live my hunt's through your stories. I have all the Jim Shockey's videos and in most of them you were the camera man, and the videoing was great, so I am looking forward to getting your DVD when I get home in May. I hope you enjoy the pictures.
Paul.

I am on the left and Andy Elliot is on the right. We are both from Edmonton.
Mcpl Schiller.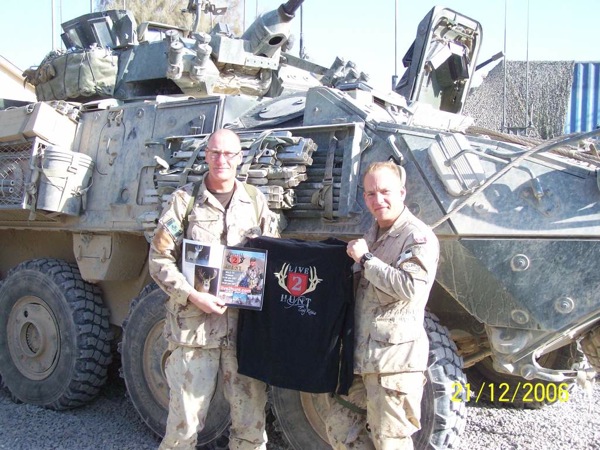 Is that awesome or what!!