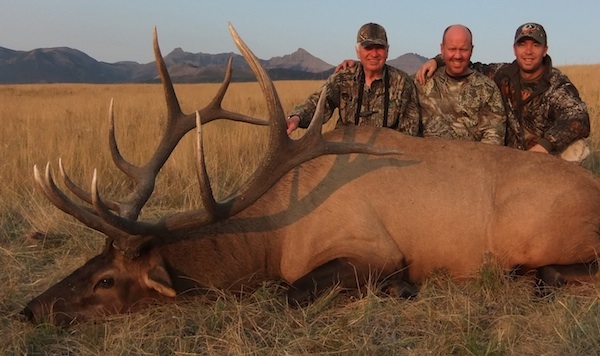 Two days ago I made my annual trip out to my good buddy Dustin Flundra's house, for the first few days of elk season. When I got to Dustin's I met Arnold and Lyle Guthrie… Arnold was the lucky hunter to draw a tag in the zone where Dustin lives.
At daybreak this morning, Duster let a bugle out to locate anything close… Within seconds we had a bull scream back at us, not far in the distance. Creeping down a timberline we spotted twenty some cows on the ridge above us. Dustin called again, bringing the king of the jungle over the hill to confront us, a giant six by six! Arnold waited patiently for the bull to be clear of his girlfriends before dropping him on the spot!!! The footage is crazy awesome and this adventure should make for strong episode next airing season.
Now off to the Yukon to hunt moose with my bow. Can't wait!