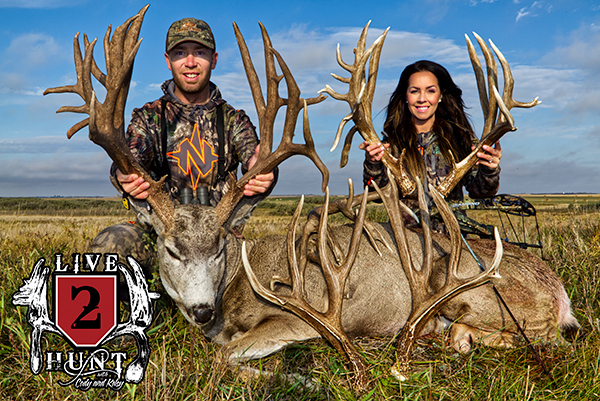 Cody started his outdoor career as Jim Shockey's original cameraman/editor in 2001. He
worked along side Shockey for seven years, before branching out on his own. In 2008 Cody
fulfilled a lifelong dream by starting his own show called Live2Hunt. While filming his first
season, he fell in love with one of his hunting partners, Kelsy Claypool. Sharing the same
passion in life, they have found a way to make hunting their full time job, bringing footage of
WORLD CLASS big game to television screens across the nation. Cody and Kelsy have won
numerous awards, but their greatest accomplishment so far, Cody shot the new potential world
record archery Mule Deer in 2011. Cody and Kelsy live in central Saskatchewan, Canada
where they ranch cattle and create their hunting stories while raising a beautiful family.
Meet the Team