I have been spending quite a bit of time with Kelsy's cousin, Brian Symington, hunting both whitetails and muledeer with crossbow.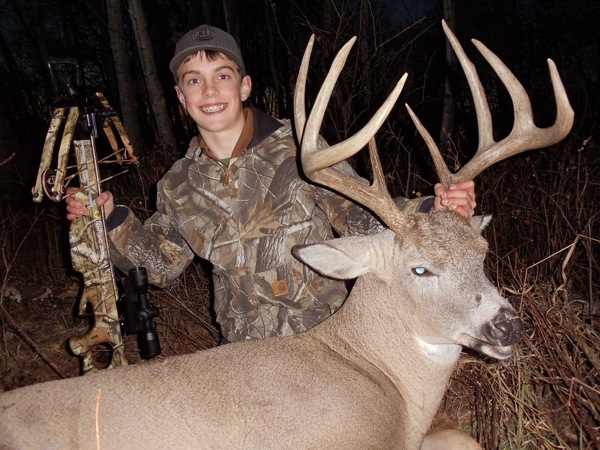 Today was probably our seventh or eighth day hunting together, and things finally happened! We had this really nice four by four whitetail buck come in, right at sunset. Brian made a great shot with the Ten Point Crossbow, and I captured what should be a wicked hunt for a show in 2011. This whitetail buck is Brian's first big game hunt ever, and he hit it out of the park, like a champ. What a hog of a four pointer!!! And what a way to start a hunting career!

If we can put things together with Brian's mulie tag, we should have a full episode just with his bucks for next year.