Ryan Just got his very first big game animal!!! A beautiful wide racked muledeer buck, on the last day of our trip!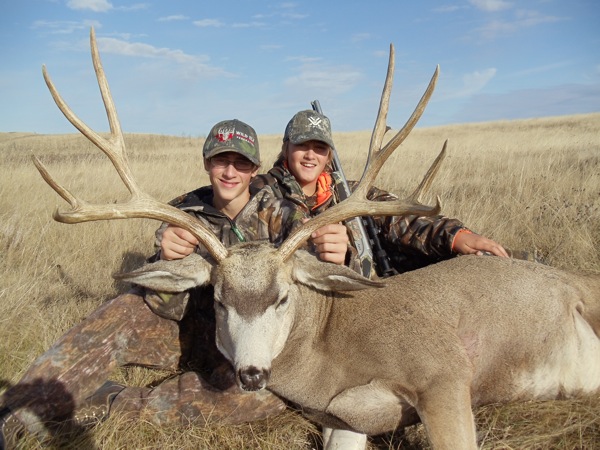 We spotted the buck at daybreak, bed down in some silver willow on a ridge about a mile away. We snuck within ninety yards and waited for the him stand… Four hours later, Ryan made the team proud, finishing off a great episode for next years series on Wild TV.

This weekend with the Joanis Brothers, has been a great adventure hunting with my new buds.