Two days ago Ron Colborn and I brought Mitchell and Ryan Joanis down to southern Saskatchewan for a "brothers" muledeer hunt.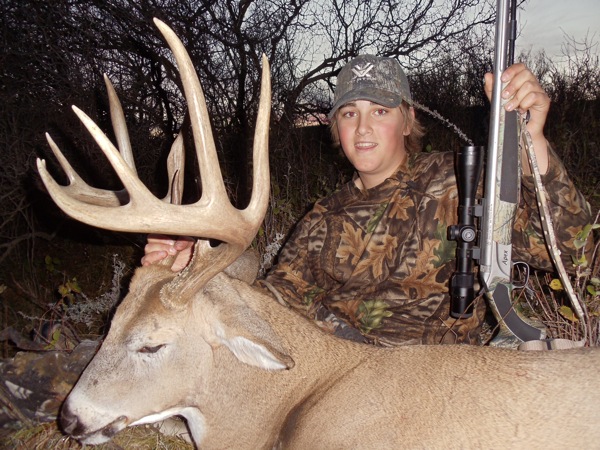 We had not found one nice mulie to stalk until tonight… And turns out it wasn't a mulie at all! We spotted antlers shining in the buckbrush, about two miles away with only an hour of daylight left. I just assumed it was a big muledeer, so we went after him. As we closed within 200 yards, an absolute hog of a whitetail rose to his feet, and walked out of sight behind a ridge. With Mitch also having a whitetail tag in his pocket, we continued our sneak… Coming up over a rise at 85 yards, we spotted each other at the same time! Mitch had to take a rushed, freehand shot with the the muzzleloader, and to my surprise, he smoked him!!!

We have one more day to try and find a buck for Ryan, and complete the "Brothers" episode for the the show.