Ron Colborn's niece, Karen Thue, got her very first buck today! And boy did she work for it!!!
Ron, Karen and I had to belly crawl close to three hundred yards, to get within rifle range of this buck. And when I say belly crawl, I mean flat on the ground, digging a trench with your nose, slithering forward inch by inch for a heck of a long way. Probably the hardest sneak of the year. Once we got in position, we had to wait for this buck to stand, and move into the clear before Karen could get a shot, and we could get good footage. By the time this buck did what we needed him to do, I was a bit worried Karen wouldn't be able to make the shot, she was shivering so bad! In fact, by the time things happened, Karen was in tears she was so cold. But, she tuffed it out, and we are hero's now!!! She made a perfect shot with her Dad's .270, and she is now a buck hunter!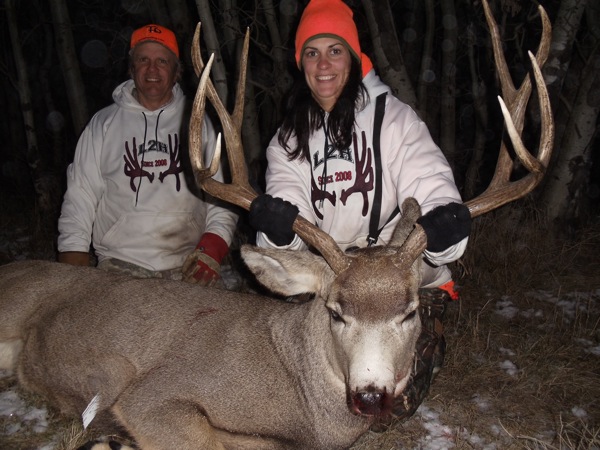 I don't think I have ever seen anyone as proud as Ron Colborn today, of his niece. I was very lucky to be there, and capture such a special moment in the field. The footage turned out really cool, and hopefully Karen wants to do it again next year, she is great on camera!