I just got back from a trip to Alaska last night. Mr. Bill Ryan and I were hunting for Brown Bears on the Alaskan Peninsula for two weeks. I wish I could yatter out the story of us hooking up with a monster ten foot bear, but I'm sorry to say we struck out big time!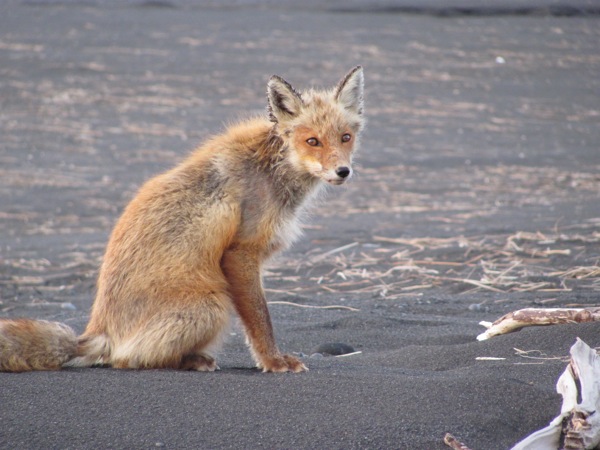 Over the ten days of hunting we saw a couple giants, but they were over a mile away and we were stuck on an island!!! Not able to close the distance on any of the bears, all we could do was just sit and watch them! The most frustrating hunt I have ever experienced in my whole entire life!!! We asked for a boat to have access to the distant bears, our request was denied. Our only option was to wait for the bears to come to us… didn't happen. Aside from that dilemma, the weather kicked the tar out of us the whole trip!

Despite the weather, and our struggles with Gilligan's Island, it was still a pretty cool experience! We saw whales every day fishing along the shoreline of the Bering sea, along with lots of seals and sea otters. We also had a family of foxes that spent a lot of time hanging out with us as we long waited for bears. It was pretty cool, the foxes had no fear of humans, and would tolerate us within a few feet of them.

The highlight of the trip for me was on the fourth day. A wolverine loped downed the shoreline during low tide straight at us! I have seen one wolverine before in my journeys but never got any footage of him. This time I did, he came within 150 yards of us before catching our wind! I captured some really cool video of him coming through the morning fog! To me, this made the whole trip!!! What a gorgeous animal, words can't explain!!!