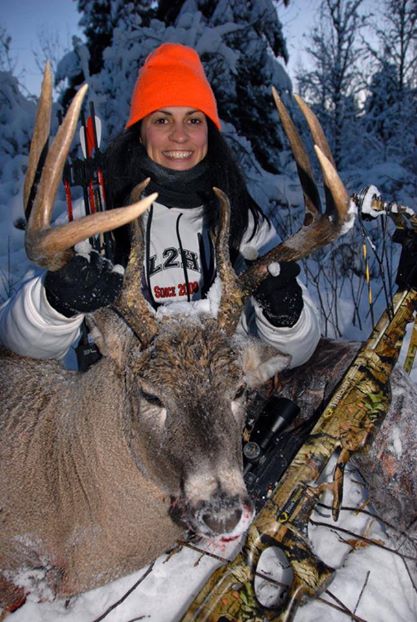 Three days ago the LIVE2HUNT TEAM finally got on the board in
whitetail camp... Our good friend Karen Thue anchored this nasty
old four by four buck with her TEN POINT CROSSBOW and
BLACK EAGLE ARROWS!!! This his her very first whitetail buck,
what a way to start!!!

This buck showed up at noon on the coldest day of the year, so
far... Thanks to our HEATER BODY SUITES, we were cozy as
can be, and on our game when he arrived.

Karen is on cloud nine right now!!! Lets see some pics of your
"very first whitetail!"